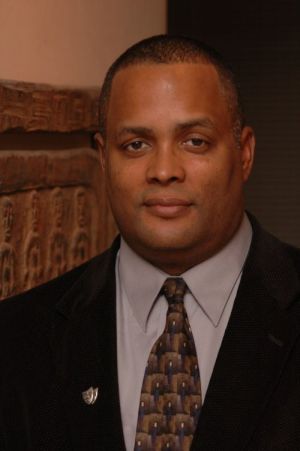 Mark Clayton Southers is an award-winning playwright, stage director, scenic designer, photographer and theatrical producer. He and his family reside in Pittsburgh's historic Hill District. He is the founder and producing artistic director of the Pittsburgh Playwrights Theatre Company where he has produced well over 160 full length and one-act plays, including August Wilson's complete ten-play American Century Cycle.
He has written over 20 full length and one-act plays including the poem play Angry Black Man Poetry aka End Angered Species which had a successful run at Teatr Śląski in Katowice, Poland in 2009 and Miss Julie, Clarissa and John which ran at the 2017 National Black Theatre Festival and also had a three-week run in 2017 at Scotland's prestigious Edinburgh Festival Fringe. The latter was the first play of his 19th Century Cycle, now in progress. He adapted his play Cyril, about the well-known forensic pathologist Dr. Cyril Wecht, into a feature film, which began playing film festivals in 2021.
Some of his favorite directing credits include Angry Black Man Poetry for Teatr Śląski; Passing Strange for North Short Stage in Columbus, Ohio (regional premiere); the operas Papa Doc, Robeson, W.E.B. / Booker T, and Five for Trilogy: An Opera Company in Newark, New Jersey (all world premieres); The Sty of the Blind Pig for The Banyan Theatre Company in Sarasota, Florida; A Gathering of Sons for Pittsburgh Festival Opera; plus August Wilson's entire ten-play American Century Cycle series, in fifteen separate productions for theatres in Pittsburgh, Dayton, Columbus, and St. Petersburg. Productions he has directed have been named top ten of the decade (Two Trains Running, Pittsburgh Post-Gazette), top ten of the year (Jitney, Post-Gazette), and best production/best director (Gem of the Ocean, Dayton Most Metro), among other honors.
As of January 2022, his current playwriting projects include two plays for his 19th Century Cycle, The Coffin Maker & Turkey Ridge.